Modeartor's Note:
Split from the Yuri Manga Thread. This thread is for discussion of yaoi / shounen ai manga series. You may also host download links for un-licensed series that are
below
an adult rating.
RULES:
This forum follows all the other rules specially:
NO LICENSED MANGA DOWNLOAD LINKS
KEEP IT UNDER 18 (NO HENTAI PLZ)
KEEP SPOILERS HERE ---->
KEEP PICS AT THUMBNAIL VIEW
Users that violate these terms will be reported to the
FANSUB TV CREW
--------------------------
Princess Princess
Licensed Manga Series
Mangaka:
Mikiyo Tsuda
Total of 5 volumes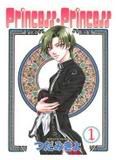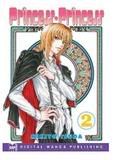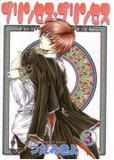 Plot Summary
:The boy school Toru transferred has a strange system, "Hime" (princess); a student who is chosen as Hime must be disguised in woman's clothes at every opportunity in order to add beauty to manly life. Toru is selected as the candidates for Hime. At first, he refuses to become Hime, but knowing that Hime has various privileges, he makes up his mind to become Hime.
Except for Toru, there are other Hime at the school. They are Shiyoudai Shiro and Yotaka Mikoto. Shihodani enjoys himself being Hime, while Mikoto is still trying to quit Hime. A strange school life begins around these three Hime and other handsome guys with unique personalities.