~ Dark Pun Master ~
Staff member
Leader Council
Uchuu Senkan Yamato 2199,
Dai-Isshō: Harukanaru Tabidachi
Title:
Space Battleship Yamato 2199
Chapter 1: The Long Journey
Japanese:
宇宙戦艦ヤマト2199
第一章 遥かなる旅立ち
Date aired:
7/4/2013
(TV series, episodes 1 and 2 out of 26)
Theatrical release date:
7/4/2012
(animated film series, 1st of 7 movies)
BR/DVD release date:
25/5/2012
(movie 1)
Genres:
Space Opera, Military Sci-Fi
Directed by:
Yutaka Izubuchi
and
Akihiro Enomoto
Original creators:
Leiji Matsumoto
and
Yoshinobu Nishizaki
Produced by:
Atsushi Ariyoshii, Hideaki Matsumoto, Fumi Teranish, Mikio Gunji
and
Tetsuya Matsubara
Written by:
Hideaki Anno
and
Yutaka Izubuchi
Music by:
Akira Miyagawa
Character design by:
Nobuteru Yuki
Mecha and conceptual designs by:
Junichiro Tamamori
and
Makoto Kobayashi
Studio:
XEBEC, AIC
and
Enagio
Network:
JNN (MBS)
and
TBS
Opening theme:
"Uchū Senkan Yamato (宇宙戦艦ヤマト)"
sequence by Hideaki Anno, originally composed by Hiroshi Miyagawa with vocals by Isao Sasaki
TV OP theme:
"Uchū Senkan Yamato (宇宙戦艦ヤマト)" by Project Yamato 2199
(Eir Aoi, Natsuko Aso, Chaiki Ishikawa, Yoko Ishida, Shuhei Kita, CooRie, GRANRODEO, Minami Kuribayashi, Maon Kurosaki, Isao Sasaki, Sayaka Sasaki, Hiromi Sato, ZAQ, JAM Project)
TV Ending theme:
"Words of Love (愛詞, Ai Kotoba)"
by Mika Nakashima
1st movie ED theme:
"Certain Eternal Star (星が永遠を照らしてる, Hoshi ga Eien wo Terashiteru)"
by Aira Yuuki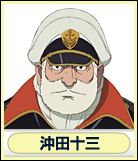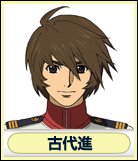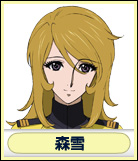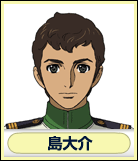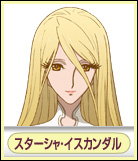 Main cast:
Captain Jūzō Okita (沖田 十三)
voiced by Sugo Takayuki
Susumu Kodai (古代 進)
voiced by Daisuke Ono
Yuki Mori (森 雪)
voiced by Houko Kuwashima
Daisuke Shima (島 大介)
voiced by Kenichi Suzumura
Starsha Iscandar (スターシャ・イスカンダル)
voiced by Kikuko Inoue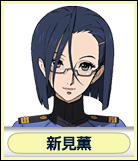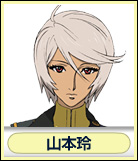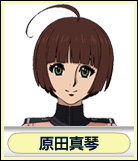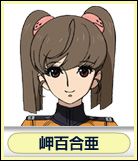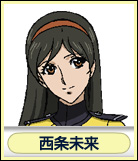 Yamato girls' crew:
Lt. Kaoru Niimi (新見薫)
voiced by Aya Hisakawa
Ensign Akira Yamamoto (山本玲)
voiced by Rie Tanaka
Civilian Medic Makoto Harada (原田真琴)
voiced Rina Satou
Warrant Officer Yuria Misaki (岬百合亜)
voiced Aya Uchida
Petty Officer 1st Class Miki Saijo (西条未来)
voiced by Satomi Moriya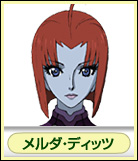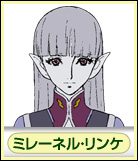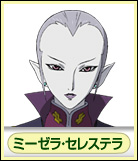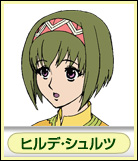 Female Garmillans:
2nd Lt. Melda Dietz (メルダ・ディッツ)
voiced by Shizuka Itō
Lieutenant Mirenel Linke (ミレーネル・リンケ)
voiced by Akemi Okamura
Propaganda Minister Miezela Celestella (ミーゼラ・セレステラ)
voiced by Minori Chihara
Hilde Shultz (ヒルデ・シュルツ)
voiced by Ayano Miura
Elisa Domel (エリーサ・ドメル)
voiced by Chiaki Takahashi
Movies PV:
http://www.youtube.com/watch?v=FwUlpqD_NH4
Movie 1 PV:
http://www.youtube.com/watch?v=2SdtTw-efCE
Official website:
http://yamato2199.net/
Official website (TV series):
http://yamato2199.net/index_tv.html
Synopsis:
The basic story of Yamato 2199 is the same as the first Yamato anime set in 2199, but Yutaka Izubuchi, who worked on mechanical designs and science-fiction concepts on some of the earlier projects in the franchise, is serving as chief director. The new series is a remake of the original Space Battleship Yamato TV series from 1974, with some changes in the main story, new characters (including several female ones), a more modern tech design, and an animation style inspired by that of the original series.
The year is 2199. The human race has been crushed in their war with the Garmillans, driven into underground cities by the invader's assault. Scientists estimate they have only a year left. The young officers Susumu Kodai and Daisuke Shima receive a mysterious capsule from a ship that made an emergency landing on Mars and return with it to Earth. It contains humanity's last hope: the planet Iscandar on the other side of the Magellan Galaxy has the technology to defeat the Garmillans and restore the planet. The space battleship Yamato is entrusted with this task, but they have only one year before humanity ends.
QUOTE
(Knorris908 @ Apr 12 2013, 04:31 PM)This show is definitely in my top 4.  And only #4 because I'm including "Space Battleship Yamato 2199" in my ranking because I am still watching it.  SO much better than "Star Blazers" for those who can remember...
But then again, I was STOKED to catch each episode of "Jayce And The Wheeled Warriors" each afternoon after classes too
as quoted from the Oregairu thread
I concur and so far i'm impressed about how well this new adaptation is done compared to the disappointing, short series
Leiji Matsumoto's Ozma
a year ago ¬¬ err anyway I have watched up to ep.14 of SBY 2199 and I can't wait to check out next eps subbed... now that the movies are airing on japanese TV since last week I couldn't miss this chance to discuss about them, unlike last year -.- (70's songs and its sound effects FTW!) ^^ expection:
high
- initial score:
8/10
& currently
9/10