Title: Shimoneta: A Boring World Where the Concept of Dirty Jokes Doesn't Exist
Japanese: 下ネタという概念が存在しない退屈な世界
Genres:
Comedy, Ecchi, School (theme: Dirty Jokes)
Objectionable content:
Significant
Age rate:
R - 17+
Airing Date:
4/7/2015
(TV series 12 episodes)
Original Writer:
Hirotaka Akagi
Original Character Designer:
Eight Shimotsuki
Character Design:
Masahiro Fujii
Director:
Youhei Suzuki
Music by:
Akiyuki Tateyama
Sound Director:
Jin Aketagawa
Studio:
J.C.Staff
Network:
AT-X, Tokyo MX, KBS, CTC, tvk, SUN, TVA, BS11
Opening theme:
"B Chiku Sentai SOX"
by SOX
Ending theme:
"Inner Urge"
by Sumire Uesaka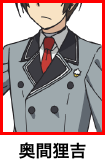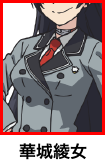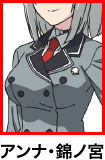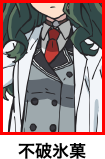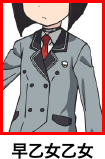 Tanukichi Okuma
voiced by: Yūsuke Kobayashi
Ayame Kajou
voiced by: Shizuka Ishigami
Anna Nishikinomiya
voiced by: Miyu Matsuki
Hyouka Fuwa
voiced by: Saori Gotō
Otome Saotome
voiced by: Satomi Arai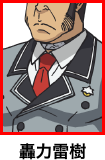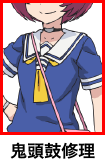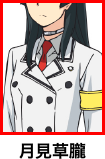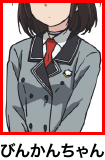 Raiki Gouriki
voiced by: Kenta Miyake
Kosuri Onigashira
voiced by: Yui Horie
Oboro Tsukimigusa
voiced by: Sumire Uesaka
Binkan-chan
voiced by: Yui Ogura
Sophia Nishikinomiya
voiced by: Sayaka Ohara
Official website:
http://www.shimoseka.com/top.html
Synopsis
: Sixteen years after the "Law for Public Order and Morals in Healthy Child-Raising" banned coarse language in the country, Tanukichi Okuma enrolls in the country's leading elite public morals school and is soon invited into the Anti-Societal Organization (SOX) by its founder, Ayame Kajou. As a member blackmailed into joining by Ayame, Tanukichi ends up taking part in obscene acts of terrorism against the talented student council president Anna (for whom Tanukichi has a crush on). (Source: MAL).
Masich Comment
: Not in my original to watch list... but, Colla, asked me to watch this after she almost died of laughing so... No idea if it counts but for Girls Approved I guess...
I find this one of the most Hilarious series I have ever seen (in dirty jokes/puns/references). It does have a huge note on being for mature people, that goes without saying at this point.
I know that many of the jokes and puns will get old very quickly, but I still find this so hilarious after three episodes (Not a single laugh has been lost *Yet*) We all have that one ecchi show, and this goes beyond Seitokai Yakuindomo (One of my favorites).