~ Dark Pun Master ~
Staff member
Leader Council
Title:
BRYNHILDR IN THE DARKNESS
Japanese:
極黒のブリュンヒルデ
Airing date:
6/4/2014
(TV series 13 episodes)
Genres:
Action, Horror, Psychological, Mystery, Romance, Drama, Sci-fi, Fantasy, Tragedy, Harem
Original creator:
Lynn Okamoto
Director:
Kenichi Imaizumi
Written by:
Yukinori Kitajima
Music by:
Nao Tokisawa
Character designer and chief animation director:
Hiroaki Kurasu
Art director:
Makoto Ujiie
Sound director:
Masanori Tsuchiya
CGI director:
Naoya Fukushi
Director of photography:
Yasuhiko Abe
Editing by:
Daisuke Hiraki
Studio:
Arms Corporation
Network:
Tokyo MX, BS11
Opening theme: "
BRYNHILDR IN THE DARKNESS -Ver. EJECTED-
" by Nao Tokisawa
Ending theme:
"Ichiban Hoshi (いちばん星)"
by Risa Taneda, Aya Suzaki, M.A.O and Azusa Tadokoro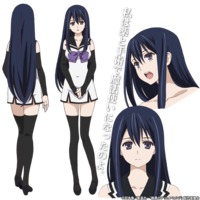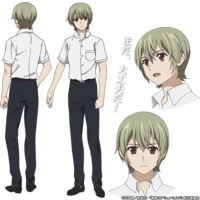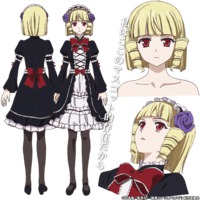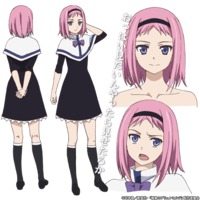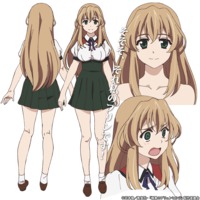 Main cast
:
Neko
Kuroha (黒羽 寧子)
voiced by Risa Taneda
Ryōta
Murakami (村上 良太)
voiced by Ryōta Ōsaka and Rina Satō (young)
Kana Tachibana
(橘 佳奈)
voiced by Aya Suzaki
Kazumi
Schlierenzauer (カズミ=シュリーレンツァウアー)
voiced by M.A.O
Kotori Takatori
(鷹鳥 小鳥)
voiced by Asuza Tadokoro

Supporting cast:
Chisato Ichijiku
(九 千怜)
voiced by Hiroki Touchi
Kurofuku
(黒服)
voiced by Tatsuhisa Suzuki
Nanami Tokō
/ Number 5210 (斗光 奈波)
http://www.vap.co.jp/gokukoku/images/character/nanami/img02.png
voiced by Manami Numakura
Hatsuna Wakabayashi
(若林 初菜)
voiced by Yumi Uchiyama
Mako Fujisaki
/ Valkyria (藤崎 真子)
http://www.vap.co.jp/gokukoku/images/character/mako/img02.png
voiced by Mamiko Noto
Official site: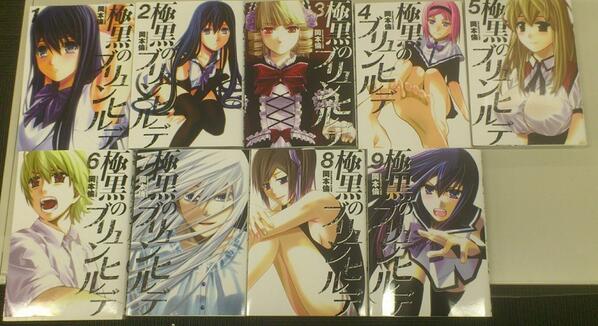 Kogorō Hashiratani
(柱谷 小五郎)
voiced by Kentaro Ito
Shino
(シノ)
voiced by Yūki Takao
Kuroneko
(クロネコ)
voiced by Risa Taneda
Saori
(沙織)
voiced by Sayuri Yahagi
Kikako
(キカコ)
voiced by Yū Hamagashira
Akane (茜)
voiced by Yui Kondō
Kashiwagi (柏木)
voiced by Kana Yūki
Yuki Tsuchiya (土屋 邑貴)
Kitsuka Hatta (八田 結花)
Mizuka (瑞香)
Imagine-nation review:
http://www.dailymotion.com/video/x1poj1y_2...darkness_travel
Torrent:
http://torrents.animes-bg.com/download.php...20x264).torrent
PVs:
Synopsis:
When he was a child, Murakami was infatuated with a girl he called Kuroneko. She insisted on knowing about aliens and having met them, but no one believed her, even young Murakami was skeptical. One day, she decides to show him the aliens, but an accident occurs and Kuroneko dies while Murakami is left seriously wounded in the hospital. Years go by and Murakami obsesses on finding proof of the existence of aliens because of a promise he had made with Kuroneko. Then, one day, a new transfer student comes to his class, who not only looks a lot like Kuroneko, but is named Kurohaneko! And even though she insists on never having met Murakami before, the girl has superhuman strength and seems to even be able to predict the future! How will Murakami's life change now that he has been saved by this mysterious girl that claims to be a magician?
QUOTE
(Anybody @ Mar 25 2014, 01:55 AM)Gokukoku no Brimhildr, sounds and looks decent and sufficiently dark, despite generic art style and generic childhood friends backstories.
QUOTE
(Norren @ Feb 28 2014, 2:54 AM)Kind of an odd, interesting psychological Thriller. I keep waiting to see how all the different elements tie together, but the grand mystery of the story just hasn't been unveiled yet. I can't honestly say I like this one, but I want to see how it all concludes. It's from the same person that did Elfen Lied, which.. sort of had the same "how's this all end?" mess to its story. Expecting horrific adaption decay here.
not sure what ending to expect
from this series either but caught my attention, isn't
Kuro
ha
Neko
obvious? maybe a clone if she didn't revive; Ex
high -PS 9/10