~ Dark Pun Master ~
Staff member
Leader Council
Title:

gi(a)rlish number

Japanese:

ガ

ー

リ

ッ

シ

ュ

ナ

ン

バ

ー

Airing date:

6/10/2016

(TV series 12 episides)

Genres:

Music, Comedy, Drama, Slice of life

Original character designers:

QP:flapper, Yamcha

(serial novel) and

Yūki Dōmoto

(manga)

Director:

Shōta Ibata

Written by:

Wataru Watari

Music by:

Tomoki Kikuya

Character designer:

Sumie Kinoshita

Art director:

Yoshimi Mineda

Director of photography:

Yasuyuki Itō

Color setting by:

Yuki Hayashi

Design by:

Masakazu Ishikawa

Editing by:

Toshihiko Kojima

Layout supervision by:

Kenji Masuda

Produced by:

Jun'ichiro Tanaka, Mitsutoshi Ogura, Hironobu Takashima, Toshiyasu Hayashi, Tsuyoshi Aida, Aitani Atsushi

and

Kazuhiro Kanemitsu

Studio:

Diomedéa

Network:

TBS, BS-TBS, SUN, TUT

Opening theme:

"Bloom"

by Girlish Number (Sayaka Senbongi, Kaede Hondo, Yui Ishikawa, Eri Suzuki and Saori Ōnishi)

Ep.1 OP theme:

"Ketsui no Diamond (決意のダイヤ)"

by Kohaluna (Eri Suzuki and Saori Ōnishi)

Ending theme:

"Ima wa Mijikashi Yume Miyo Otome (今は短し夢見よ乙女)"

by Girlish Number
Main cast
:
Chitose Karasuma (烏丸千歳)
voiced by Sayaka Senbongi
Yae Kugayama (久我山八重)
voiced by Kaede Hondo
Koto Katakura (片倉京)
voiced by Yui Ishikawa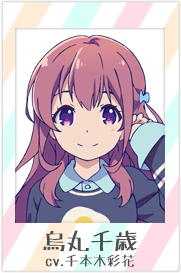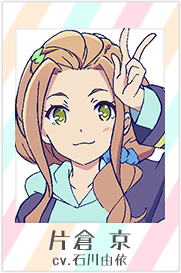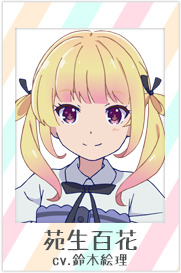 Momoka Sonō (苑生百花)
voiced by Eri Suzuki
Kazuha Shibasaki (柴崎万葉)
voiced by Saori Ōnishi
Supporting
cast:
Kuzu-P (九頭P)
voiced by Kazuya Nakai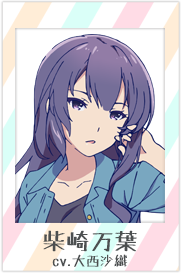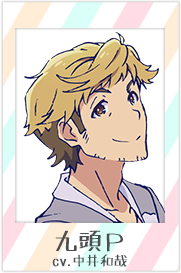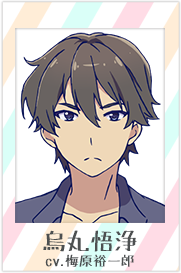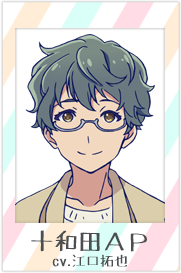 Gojō Karasuma (烏丸悟浄)
voiced by Yūichirō Umehara
Towada AP (十和田AP)
voiced by Takuya Eguchi
President Namba (難波)
voiced by Kenyū Horiuchi
Nanami Sakuragaoka (桜ヶ丘七海)
voiced by Amina Satō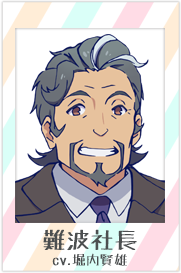 Synopsis:
The series follows Chitose Karasuma, a university student who aims to become a voice actress (seiyuu). The stage event listing further indicates that it focuses on the profession of idol seiyuu.
gdpetti said:

Girlish Number seems like an fantasy idol version of Sore ga Seiyuu! which i liked, found it to be entertaining while informative about the industry, and it had an aspect of this 'idol' aspect of the industry as well.
so isn't all
fun and games unlike similar series, ep.1 subbed like a week later -_-