~ Dark Pun Master ~
Staff member
Leader Council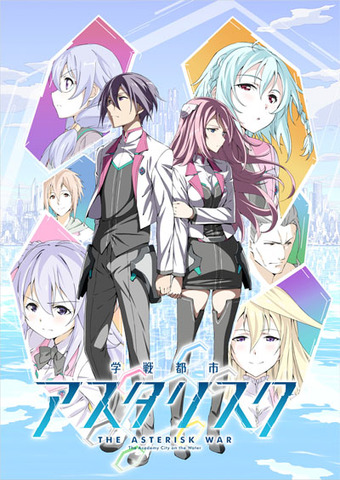 Title:
THE ASTERISK WAR
: The Academy City on the Water
Japanese:
学戦都市アスタリスク
Airing date:
3/10/2015
(TV series 24 episodes)
Genres:
Action, Fantasy, Science Fiction, Supernatural, Comedy, Romance, School, Ecchi, Harem
Original creator:
Yū Miyazaki
Original character designers:
Okiura
(light novel) and
Ningen
(manga)
Directors:
Manabu Ono
(chief) and
Kenji Seto
Music by:
Rasmus Faber
Character designer and chief animation director:
Tetsuya Kawakami
Art director:
Yukihiro Watanabe
Sound director:
Satoshi Motoyama
CG director:
Nao Kudō
Directors of photography:
Daiki Sugiyama
and
Kōsuke Nakanishi
Mechanical design by:
Shinobu Nishioka
Art design by:
Toshiharu Yukikata
and
Tsukasa Ohira
Action design by:
Hirotaka Tokuda
Color design by:
Aiko Matsuyama
Set design by:
Kenichi Morioka
Prop design by:
Hiroshi Mimata
Main animator:
Takashi Torii
Animation producer:
Kenshirō Yamada
Music producers:
Makoto Nishibe
and
Masao Fukuda
Chief producers:
Shinichirō Kashiwada
and
Sō Yurugi
Editing by:
Masahiro Gōto
Studio:
A-1 Pictures
Network:
Animax, Tokyo MX, GTV, GYT, BS11, ABC, CBC
Opening theme:
"Brand-new World"
by Shiena Nishizawa
Ending theme:
"Waiting for the rain"
by Maaya Sakamoto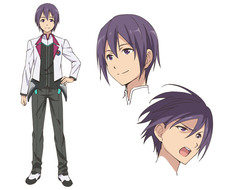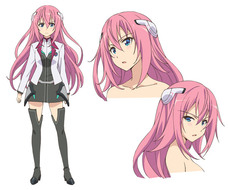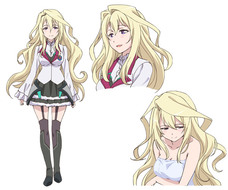 Main cast
:
Ayato Amagiri (天霧 綾斗)
voiced by Atsushi Tamaru and Ayaka Suwa (young)
Julis-Alexia van Riessfeld (ユリス=アレクシア・フォン・リースフェルト)
voiced by Ai Kakuma
Seidoukan / Guiding Star Campus (星導館学園)
:
Claudia Enfield (クローディア・エンフィールド)
voiced by Nao Tōyama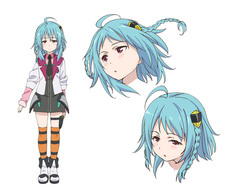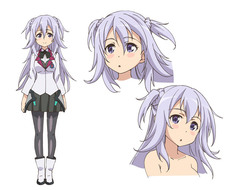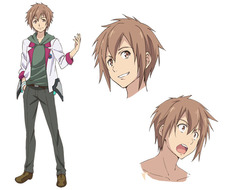 Saya Sasamiya (沙々宮 紗夜)
voiced by Shiori Izawa
Kirin Tōdō (刀藤 綺凛)
voiced by Ari Ozawa
Eishirō Yabuki (夜吹 英士郎)
voiced by Yūma Uchida



Kyōko Yatsuzaki (八津崎 匡子)
voiced by Yūko Kaida
Silas Norman (サイラス・ノーマン)
voiced by Yūichi Iguchi
Randy Hooke (ランディ・フック)
voiced by Nobuyuki Kobushi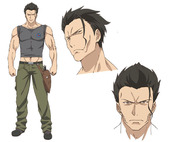 '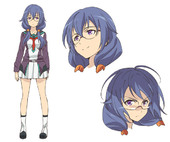 '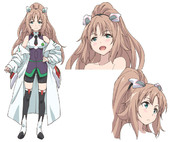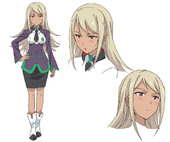 Lester MacPhail (レスター・マクフェイル)
voiced by Takanori Hoshino
Supporting
cast:
Haruka Amagiri (天霧 遙)
voiced by Mai Nakahara
Allekant Academy (アルルカント・アカデミー):
Ernesta Kuhne (エルネスタ・キューネ)
voiced by Chinatsu Akasaki
Camilla Pareto (カミラ・パレート)
voiced by Mutsumi Tamura
Shuma Sakon (左近洲馬)
voiced by Nobuo Tobita
Le Wolfe Black School (レヴォルフ黒学院):
Irene Urzaiz (イレーネ・ウルサイス)
voiced by Yumi Uchiyama
Priscilla Urzaiz (プリシラ・ウルサイス)
voiced by Juri Nagatsuma
Dirk Eberwein (ディルク・エーベルヴァイン)
voiced by Tomokazu Sugita
St. Gallardworth Institute (聖ガラードワース学園):
Ernest Fairclough (アーネスト・フェアクロフ)
voiced by Takahiro Sakurai
Jie Long 7th College (界龍 / ジェロン 第七学院):
Fan Xinglou (范星露 / ファンシンルー)
voiced by Omi Minami
Queenvale All-Girls-school (クインヴェール女学園):
Sylvia Lyneheim (シルヴィア・リューネハイム)
voiced by Haruka Chisuga
Narration (ナレーション)
by Kazuhiro Yamaji
English TV PVs:
https://www.youtube.com/embed/oiLnJI7cTbk?r...l9Y3MVWaHGUeE-d
Official websites:
http://asterisk-war.com/
and
http://asteriskwar.com/
(english)
Synopsis:
The Academy City on the water, Rikka (otherwise known as Asterisk) is the world's largest stage for the integrated battle entertainment, "Star Wars Festival." The young boys and girls of the "Starpulse Generation" belonging to the six academies made their wishes with Shining Armaments in their hands, vying for supremacy—Amagiri Ayato is one of them. Ayato arrived at Rikka at the invitation of the Student Council President of the Seidoukan Academy, Claudia, and right after that he incurred the wrath of the "Petalblaze Witch" Julis, and ended up having to duel her. The greatest academy battle entertainment, begins here!
QUOTE
(Norren @ Oct 04 2015, 07:05 PM)
Asterisk
- High water mark for the battle academy story rehash this season.
- Character designs and animation are up there.
- The reason they're fighting, for corporate sponsorships and commercials, is actually plausible. (As opposed to schools that are fighting to be king
thnx for
the heads up ^^ I decided to keep watching, also 2 cours
like Object