~ Dark Pun Master ~
Staff member
Leader Council
Title:
Alice & Zōroku
Japanese:
アリス
と
蔵六
Airing date:
2/4/2017
(TV series 12 episodes)
Genres:
Action, Adventure, Drama, Mystery, Sci-Fi, Supernatural, Seinen
Original creator:
Tetsuya Imai
Director:
Katsushi Sakurabi
Written by:
Fumihiko Takayama
Music by:
To-Mas
(Soundsight Fluorescent Forest)
Character designer:
Kazunori Iwakura
Art director:
Takumi Yanagihara
Sound director:
Yoshikazu Iwanami
Director of photography:
Yoshio Ōkouchi
Color design by:
Kana Tanabe
Key animation by:
Ryō Tanaka, Shinichi Iimura
and
Min Ki Han
Prop design by:
Yoshinori Hirose
Editing by:
Masahiro Gōto
(REAL-T)
Producers:
Shin Taniguchi, Takahiro Ishiyama, Hirotsugu Ogisu, Hirotaka Kaneko
and
Masato Yukita
Studio:
J.C.Staff
Network:
Tokyo MX, KBS, SUN, BS11, AT-X
Opening theme:
"Wonder Drive (ワンダードライブ)"
by ORESAMA
Ending theme:
"Charm"
by Toi Toy Toi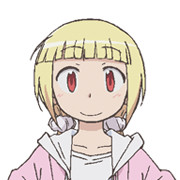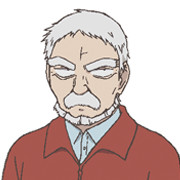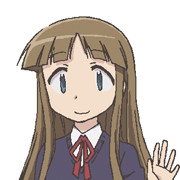 Main cast
:
Sana Kashimura (樫村紗名) / Red Queen (赤の女王)
voiced by Hitomi Ōwada (JP) and Sarah Wiedenheft (EN)
Zōroku Kashimura (樫村蔵六)
voiced by Akio Ōtsuka (JP) and John Swasey (EN)
Supporting
cast:
Sanae Kashimura (樫村早苗)
voiced by Aki Toyosaki (JP) and Tia Ballard (EN)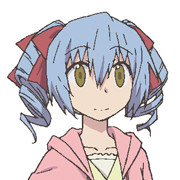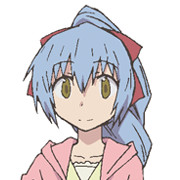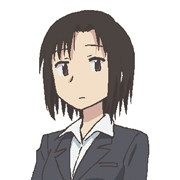 Asahi Hinagiri (雛霧あさひ)
voiced by Natsumi Fujiwara (JP) and Brittney Karbowski (EN)
Yonaga Hinagiri (雛霧よなが)
voiced by Akari Kitō (JP) and Brittany Lauda (EN)
Shizuku Ichijō (一条雫)
voiced by Ami Koshimizu (JP) and Anastasia Muñoz (EN)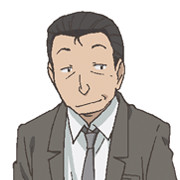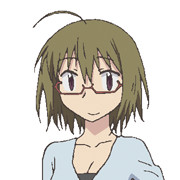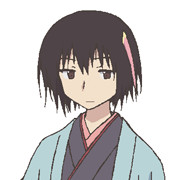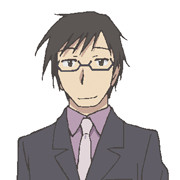 Ryū Naitō (内藤竜)
voiced by Hōchū Ōtsuka (JP) and Chuck Huber (EN)
Noriko Yamada (山田のり子)
voiced by Yūki Hirose (JP) and Madeleine Morris (EN)
Miriam "Minnie" C. Tachibana (ミリアム "ミニー"・C・タチバナ)
voiced by Mamiko Noto (JP) and Colleen Clinkenbeard (EN)
Kōichi Kitō (鬼頭浩一)
voiced by Masaya Matsukaze (JP) and Christopher Wehkamp (EN)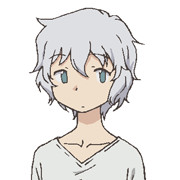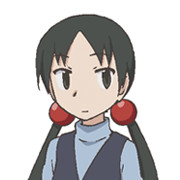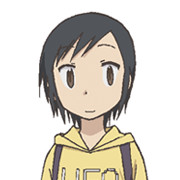 Kureo / Cleo (クレオ)
voiced by Shū Uchida (JP) and Ryan Reynolds (EN)
Hatori Shikishima (敷島羽鳥)
voiced Shū Uchida (JP) and Felecia Angelle (EN)
Ayumu Miho (美浦歩)
voiced by Minami Takahashi (JP) and Apphia Yu (EN)
Synopsis:
The story centers on a little girl called Sana, who is one of the children that holds the power of "Alice's Dream," an ability that enables her to materialize anything she imagines. After escaping a lab where she was a test subject, Sana ends up in a normal world where she encounters an old man named Zouroku, but will he help her?
gdpetti said:

Alice to Zouroku...? Sounds like an intro to 4d Earth... or next level of the 'game'... esoterically speaking.
its long ep.1
didnt convince me much,
like Ajin
or
Brynhild
but testing on kids