Title:
SAKURA QUEST
Japanese:
サクラクエスト
Airing date:
5/4/2017
(TV series)
Genres:
Comedy, Slice of life
Original creator: Alexandre S. D. Celibidache
Original character designer: BUNBUN
Director: Soichi Masui
Unit director: Tomoaki Ohta
Written by: Masahiro Yokotani and Shingo Irie
Music by: (K)NoW_NAME
Character designer and chief animation director: Kanami Sekiguchi
Animation director: Nana Miura
Art director: Ayumi Satō
3D director: Kōhei Ogawa
Sound director: Satoki Iida
Director of photography: Tsubasa Yokoyama
Color design by: Naomi Nakano
Editing by: Ayumu Takahashi
Produced by: Masaya Saitō, Hiroyuki Kobayashi and Shōji Sōma
Studio: P.A.Works
Network: Tokyo MX, AT-X, ABC, BS11, Tulip TV
Opening theme: "
Morning Glory
" by (K)NoW_NAME
Ending theme: "Freesia" by (K)NoW_NAME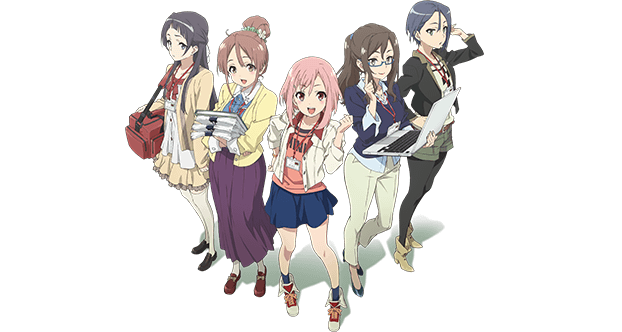 Main cast: Yoshino Koharu (木春由乃) voiced by Ayaka Nanase
Shiori Shinomiya (四ノ宮しおり) voiced by Reina Ueda
Maki Midorikawa (緑川真希) voiced by Chika Anzai
Ririko Oribe (織部凛々子) voiced by Chiemi Tanaka
Sanae Kōzuki (香月早苗) voiced by Mikako Komatsu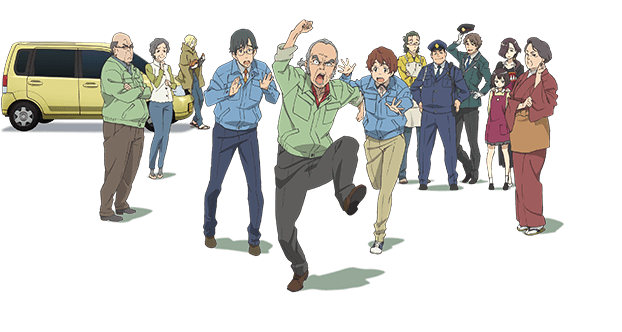 Supporting cast: Ushimatsu Kadota (門田丑松) voiced by Atsushi Ono
Chitose Oriba (織部千登勢) voiced by Maki Izawa
Takamizawa (高見沢) voiced by Katsuyuki Konishi
Yamada (山田) voiced by Hiro Shimono
Mino (美濃) voiced by Daiki Hamano
Mr. Sandal (サンダルさん) voiced by Vinay Murthy
Angelica (アンジェリカ) voiced by Nanako Mori
Erika Suzuki (鈴木エリカ) voiced by Tomoyo Kurosawa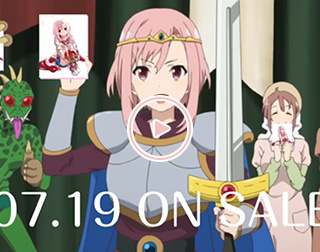 Synopsis:
In the wake of a nationwide movement during the Bubble economy period, a small town in the countryside has revived its "mini-nation" tourism program; hiring five girls as travel ambassadors. The series will follow a year's time of the five girls as they work in the tourism agency of a small failing town in an effort to reinvigorate it.
that tourist agency SoL Sakura Quest... ? could be interesting...
revitalized
town
ala KumaMiko
, mexican monster + legendary sword? i'm in!