Title:

Grimgar

of

Fantasy

and

Ash

(Grimgal of Ashes and Illusion)

Japanese:

灰

と

幻想

の

グリムガル

Grimgar le Monde des cendres et de fantaisie (FR)

Airing date:

10/1/2016

(TV series)

Genres:

Action, Adventure, Fantasy, Drama

Original creator:

Ao Jūmonji

Original character designer:

Eiri Shirai

(light novel) and

Mutsumi Okubashi

(manga)

Directed and written by:

Ryosuke Nakamura

Character designer:

Mieko Hosoi

3DCGI by:

SUBARU

Backgrounds by:

Atelier BWCA

Photography by:

Studio Twinkle

Studio:

A-1 Pictures

Network:

AT-X, Tokyo MX, BS11, ABC

Opening theme:

"Knew day"

by (K) NoW_NAME

Ending theme:

"Harvest"

by (K) NoW_NAME
Main cast
:
Haruhiro (ハルヒロ)
voiced by Yoshimasa Hosoya
Ranta (ランタ)
voiced by Hiroyuki Yoshino
Manato (マナト)
voiced by Nobunaga Shimazaki
Moguzou (モグゾー)
voiced by Fukushi Ochiai
Yume (ユメ)
voiced by Mikako Komatsu
Shihoru (シホル)
voiced by Haruka Terui










Renji (レンジ)
voiced by Tomokazu Seki
Kikkawa (キッカワ)
voiced by Daisuke Namikawa
Britney (ブリトニー)
voiced by Hiroki Yasumoto
Barbara (バルバラ)
voiced by Mamiko Noto
Supporting
cast:
Mary (メリイ)
Kuzaku (クザク)
Ron (ロン)
Sassa (サッサ)
Adachi (アダチ)
Chibi (チビ)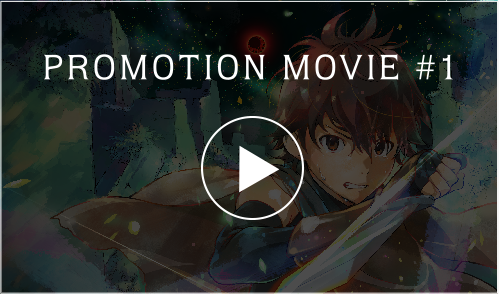 Synopsis: Why are we here? Why are we doing this? Before Haruhiro had realized what happened, he was surrounded by darkness. Why was he here? Where was here? Even now, he still didn't know. Those around him were the same as him, no one remembered anything other than their own names. And when they emerged from the darkness, the world that awaited them seemed like something out of a video game. In order to survive, Haruhiro forms a party with the others, learns fighting skills, and as a soldier in the reserve force, takes his first steps into the world of Grimgar. What awaits him there, he doesn't know... This the story of an adventure born from the ashes.