Title:

R

I

N

-N

E

of the Boundary

(Circle of Reincarnation)

Japanese:

境界の

R

I

N

N

E

(

りんね

)

Airing dates:

4/4/2015

(TV series 25 episodes) and

3/10/2009

(

commercial

)

Genres:

Comedy, Romance, Action, Supernatural, School, Shounen

Original creator:

Rumiko Takahashi

Director:

Seiki Sugawara

Written by:

Michiko Yokote

Music by:

Akimitsu Honma

Character designer:

Kazuhiko Tamura

Art director:

Yukihiro Shibutani

Sound director:

Takeshi Takadera

Director of photography:

Yorinobu Oda

Action animation director:

Ryō Tanaka

Animation producer:

Kazumitsu Ozawa

Color design by:

Yūko Fukuda

Producers:

Kōhei Kudō

and

Yūsuke Fujita

Executive producers:

Atsuko Kashiwagi, Masahiro Nojima

and

Rui Sawaki

Studio:

Brain's Base

Network:

NHK-E

Opening theme:

"Ōka Ranman (桜花爛漫 / Riot of Cherry Blossoms)"

by KEYTALK

Ending theme:

"Toki no Wa (トキノワ / The Ring of Time)"

by Passepied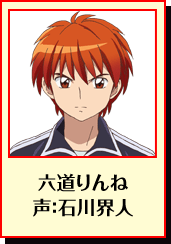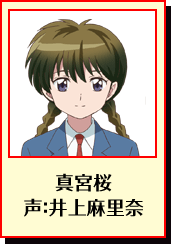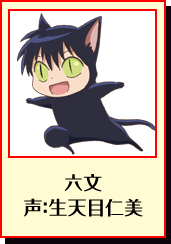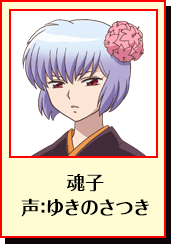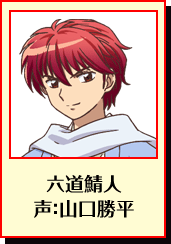 Main cast
:
Rinne Rokudō
(
六道 りんね
) voiced by Kaito Ishikawa (TV) and Kōki Uchiyama (CM)
Sakura Mamiya
(
真宮 桜
) voiced by Marina Inoue (TV) and Mariya Ise (CM)
Rokumon
(
六文
) voiced by Hitomi Nabatame (TV) and Rie Kugimiya (CM)
Tamako (魂子)
voiced by Satsuki Yukino (TV)
Sabato Rokudō
(
六道 鯖人
) voiced by Kappei Yamaguchi (TV)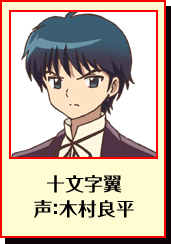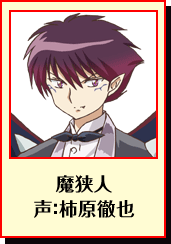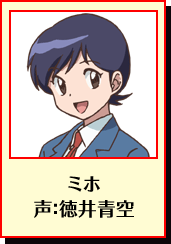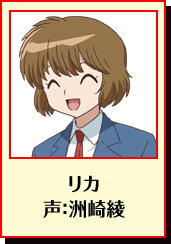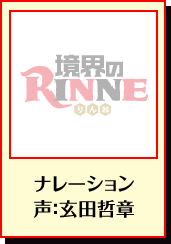 Tsubasa Jūmonji
(
十文字 翼
) voiced by Ryōhei Kimura (TV)
Masato
(
魔狭人
) voiced by Tetsuya Kakihara (TV)
Miho
(
ミホ
) voiced by Sora Tokui (TV)
Rika
(
リカ
) voiced by Aya Suzaki (TV)
Narration (ナレーション)
by Tesshō Genda
Supporting
cast:
Ayame Sasaki (佐々木あやめ)
Oboro (朧)
Kain (架印)
Suzu (珠洲)
Renge (れんげ)

Ageha (鳳)
Official website:

CM:
PV:
Synopsis: High school student Sakura Mamiya began to see ghosts and ghouls after she was tricked into taking a trip to the otherworld as a child. However, cool and collected, she is not extremely phased when she finds out that her always-absent classmate Rinne Rokudō is actually working as a shinigami (god of death) on the side, helping lost spirits reach the wheel of reincarnation. Although he is a talented young man with shinigami blood in his veins, he is extremely poor, and is forced to rely on Sakura's assistance- monetary or otherwise- to solve many of his cases.
Necropinion:
so unlike Re-kan
this spring
, Sakura isnt too friendly with spirits