Title:
Altair: A Record of Battles
Japanese:
将国のアルタイル
Airing date:
7/7/2017
(TV series 24 episodes)
Genres:
Adventure, Drama, Fantasy, Historical, Shounen
Original creator:
Kotono Katō
Directors:
Kazuhiro Furuhashi
and
Takashi Igari
(assistant)
Written by:
Noboru Takagi
Music by:
Ryō Kawasaki
Character designer:
Toshiyuki Kanno
Art director:
Kazuo Ogura
(KUSANAGI)
3D director:
Ryōichi Ishigami
Sound director:
Eriko Kimura
Director of photography:
Yoshihisa Oyama
Art setting by:
Iho Narita
(KUSANAGI)
Color setting by:
Azusa Sasaki
Prop design by:
Daisuke Niitsuma
Studio:
MAPPA
Network:
MBS, TBS, BSN, BS-TBS
(Animeism B2)
Opening theme:
"Rasen no Yume (螺旋のユメ / Spiral Dream)"
by SID
Ending theme:
"Taiyō no Aitōka (たいようの哀悼歌 - エレジー / Elegy for the Sun)"
by FLOWER




Main cast
:
Tuğril "Golden Eagle" Mahmut Pasha (犬鷲のトゥグリル・マフ ムート・パシャ / 将軍)
voiced by Ayumu Murase
Cyrus γιός Apollodorus (キュロス・イオス・アポロドロス)
voiced by KENN
Abiriga (アビリガ)
voiced by Junichi Suwabe
Türkiye Stratocracy:
Zehir "Poison" Zağanos Pasha (毒薬のゼヘル・ザガノス・パシャ / 将軍)
voiced by Makoto Furukawa




Kara Kanat "Black Wings" Süleyman (カラ・カネット・スレイマン)
voiced by Katsuyuki Konishi
Şehir Halil Pasha (大都市のシェヒル・カリル・パシャ / 将軍)
voiced by Kenichi Ogata
Şapka "Hat" Ibrahim Vali (シャプカ・イブラヒム・バリ)
voiced by Takuya Satō
Lir Esnaf:
Shara (シャラ)
voiced by Yōko Hikasa



Four Sultanates:
Al-Kaplan "Red Tiger" Balaban (アル・カプラン・バラバン)
voiced by Kazuya Nakai
Ulema Beyazit (ウレマー・バヤジット)
voiced by Kōki Uchiyama
Armut Ayşe (アルムト・アイシェ)
voiced by Ai Kayano
Silâh Ismail (スイラーフ・イスマイル)
voiced by Nobuhiko Okamoto
Kiliç Orhan (クルチュ・オルハン)
voiced by Nobunaga Shimazaki
Balt-Rhein
Empire:
Virgilio Louis (ビルヒリオ・ルイ)
voiced by Kenjirō Tsuda



Lelederik (レレデリク)
voiced by Yū Kobayashi
Gralat Berlurik (グララット・ベルルリック)
voiced by Takahiro Sakurai
Imperial Army:
Hermann:
Röd Orm:
Centro's City-States:
Doge Antonio Lucio (アントニオ・ルチオ)
voiced by Daisuke Ono
Silvestro Brega (シルヴェストロ・ブレガ)
voiced by Kazuhiro Yamaji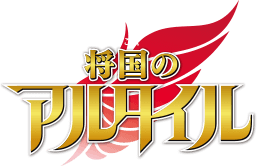 Cuore di Rumeliana & South Rumeliana:
Urado Kingdom:
Argyros:
Synopsis:
Tughril Mahmut is a young pasha serving on the Divan of the Türkiye Stratocracy. The clouds of war are gathering over his country due to the threat of an aggressive Empire. With the Divan split between warmongers and the pacifists, Mahmut begins his quest to keep the peace at any cost. As he finds himself deeper and deeper in the politics of the ancient world, new enemies and allies surface. Who will prevail? What will Mahmut do if war proves to be inevitable?
Hmm... My initial thoughts:

Shoukoku no Altair - YES! It won't be as pretty as the manga, but YES! (Seriously. One of the most beautifully drawn manga I've ever seen.)
just saw
ep.1! feels
like Arslan Senki
in many ways, art inspired from novels?